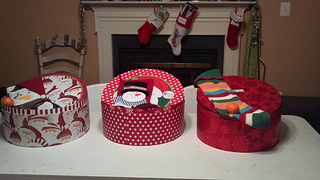 Today marked our ninth Christmas here in Maryland. We've enjoyed every year, watching the kids holiday wonderment and sharing this time together. This season, we hosted a fun holiday potluck for our vegetarian MeetUp group on the 23rd, and that launched us into a feeling of festiveness and holiday cheer.


On Christmas Eve, Flo got her wish, as a few inches of fluffy white snow fell just in time for a white Christmas. The downside was that church was cancelled. But, since Grandma and Tom were leaving Christmas morning for Myrtle Beach, they braved the snow and came down for a short visit to exchange gifts. They were VERY generous this year. They got Flo a pair of Beats headphones. She actually cried! LOL They got Joe a Nexus tablet, which he LOVES. And, Tom surprised us with a new HP LAPTOP! We gave them a bamboo fruit bowl and a candle. It's the thought that counts!


Christmas morning started around 9am, thought I managed to stay in bed until about 9:45, when Joe just couldn't take it anymore. He woke up Zofia and Flo, and down we went to open gifts.


Santa was thoughtful, as always, this year. He brought Flo this awesome high-end recording mic, but failed to realize that it doesn't connect directly to the computer… you need an adapter or mixer to run it through to USB to the computer. Oops… So, Flo will be saving up for that and longingly looking at her pretty new mic in the meantime. Joe got huge Lego frigate project, so we haven't seen much of him today. And, for Zofia, Santa left a cuddly, orange teddy bear. She's been happily occupied most of the day with some of her new holiday art supplies.


Darren got a stocking full of Briscola and tarot cards, and he and the kids got me a cozy new pair of mittens from Ten Thousand Villages down the street. I walk a lot around the neighborhood in the evenings, and my old standby fuzzy red Canadian Olympics mittens have become quite tattered, so I'm happy to have a replacement. I enjoyed filling the kids stockings this year with tidbits from local vendors, through Valley Co-op. Fun stuff like soaps, lotions, incense, candles, lip balms, and other fun treats.


Darren and I enjoyed a restful day, with a little durian/banana combo for breakfast, after watching the kids open gifts. Then we watched some YouTube videos about Ecuador on our new laptop. Later in the afternoon, we made up a tasty veggie tray with some avo/tomato dip, and rounded out the day's feast with yummy berry fruit smoothies. The kids holiday treats consisted of gluten-free noodles, fruit smoothies, lemon-ginger tea, and a few goodies from their stockings. All in all, it was a low-stress, high-fun, happy-energy, relaxing day, and the spirit of Christmas was abound.